Don't think that just because we are in lockdown, your wedding planning has to stop. There is so much that can be done during this time and we are here to help, so make the most of the extra spare time so many of us find ourselves with, and let's get planning!
Virtual Viewing
If you haven't booked your wedding yet but are keen to secure a date, now is the perfect time.  Start by having a look at our click through 360 degree tour of the barn and explore the space.  Then get in touch with the team on info@lapstonebarn.co.uk and we can send over our Virtual Viewing – a pre-recorded tour from the comfort of your own home!  We can also arrange a convenient time to chat over the phone, or via Zoom to go through the details with one of our wedding planners about how your wedding at Lapstone Barn would work.  And to help ease the finanical pressures of the moment, we have reduced our initial booking deposit to just £500 for summer Saturdays or £250 for other dates (normally 50% of venue hire).  This means you can secure your date until you are able to come for a real viewing, and you can crack on with making lots more wedding plans!
Ceremonies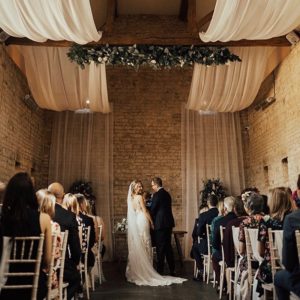 Whether you have had to rearrange your wedding date due to coronavirus, or are looking to book a new wedding date, one of the most important part of the day is securing a registrar for the ceremony.  If you are planning a ceremony here at Lapstone Barn, it may be difficult to get in touch with the registrars at the moment, as they are currently incredibly busy dealing with rearrangements.  You can get more information about ceremonies at www.gloucestershireregistrationservice.co.uk
If you are struggling to book a ceremony on the right date, remember that a legal ceremony isn't your only option – have a think about a celebrant or humanist ceremony.  They often offer an alternative to the legal ceremony, that allows you to personalise the day in ways that a legal ceremony doesn't.  It also means you can get all the paperwork out of the way at another time (perhaps you can have a simple ceremony with friends and family a few days before) and are not restricted by the legalities.  Celebrant ceremonies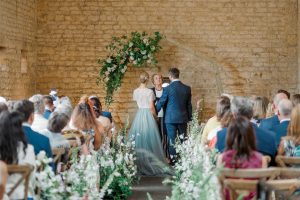 can be really personal, allow you to include some religious readings if you wish to and really celebrate you as a couple.  For all of your family and friends it will seem as real as any other wedding ceremony!
We are in regular contact with Gloucestershire Registration Service, so do let us know of any issues you might be having and we will do our best to help.
Design Ideas
Most suppliers are still working from home and would be delighted to talk to you about your wedding plans, even if it needs to be over the phone or video conferencing.  You might have to wait to go cake tasting (the best bit!) but you can always get started on drawing up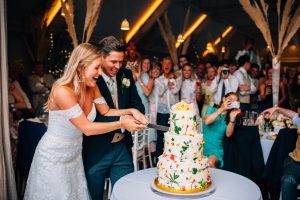 some designs, or discussing colours and ideas with your florist. Take a look at our Local Suppliers list, who all work regularly here at Lapstone Barn and come highly recommended.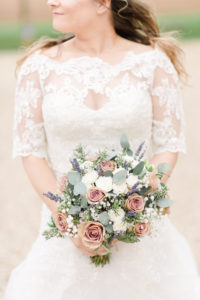 Some dress shops are offering online consultations and whilst you might not be able to try on the dresses at the moment, what could be better than an hour or two spent online discussing dress shapes and fabrics with the experts – have a look at www.thewhiteroom.co.uk for a virtual consultation.
Start organising your Pinterest boards so that you are ready for face to face meetings in the coming months.  Create separate boards for Cakes, Styling, Flowers, Hair etc to keep your planning super organised and easy to update. Putting all your ideas together visually helps you to spot which are your favourites, and what will work best against the backdrop of your beautiful wedding venue. Start by taking a look at our own Pinterest boards for some inspiration!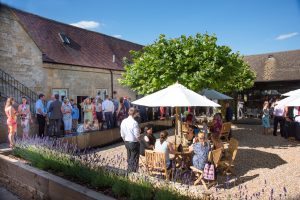 The Guest List
If you haven't already written your guest list this is the perfect time to start really getting down to the nitty gritty of who makes the cut and who doesn't! Our top tip to do this is to think who you would invite out to the pub for dinner and happily pay for their meal.  If you are unsure, then they are probably only on the evening guest list!  Once you have got your guest list sorted you can really start finalising details around costs and working out what does or does not fall within your budget.
Crafty & Creative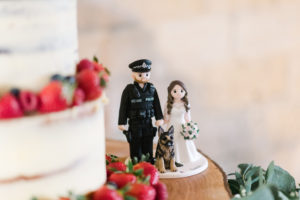 Being on lockdown is bringing out a creative side in so many people! Whilst it might be slightly harder to get materials at the moment, it is the perfect opportunity to start experimenting and making some of the personal touches that really make your wedding about you.  Some of our favourite weddings at Lapstone Barn have been the ones where the couples personality shines through from the moment your guests arrive at the barn.  Whether this is making table names and place names, fun games, photo frames or creating some delicious favours, there is plenty of inspiration on Pinterest, and videos on YouTube to help.  Try thinking of all the things that make you both tick. Where did you meet? What pets do you have? What are you shared hobbies? Use these for some of the inspiration for your day and get creative!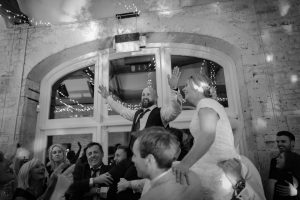 The detail
We sometimes find our couples get bogged down in the detail of the wedding and forget to look at the bigger picture.  Try and think of all the weddings and parties you have been to over the last couple of years and think about what you remember about them.  You could even turn this into a fun game with your bride or groom – pick 10 events you have been to together (they don't all have to be weddings) and write down your favourite thing about each of them. Look at what you both think is important in your day and find ways to incorporate these so both of you get the day you really want. You might find that all those minute details really are not as important as you thought, but great food, fabulous music and plenty to drink are top of the agenda.  Whatever details you opt for, we are here to make sure your priorities are delivered on the day.
A Silver Lining?
Whilst heart-breaking for some of you to have to delay your wedding for a few months or even possibly to next year, there might be a silver lining.  Maybe the extra time will allow you to save for those little extra touches that you didn't think you could quite stretch to before.  Think about putting a little extra money behind the bar for the evening guests.  You could even give each of your guests a 'drinks token'  which is a great way to buy everyone a drink without racking up a huge bar tab! Or you could think about extra touches such as coloured table linen – a splash of colour can really make a difference to the look and anchor your chosen colour scheme (white tablecloths and napkins are included as standard). Lapstone Barn's Wedding Coordinators can order this in for you so you don't need to worry about any additional admin.  Another quick win is by taking a look at our Prop Shop for a few of the bits which you can hire from us – save lots of lifting and carrying, and let us set these up for you on the day!
The future
Well, this definitely remains uncertain! If you have a summer 2020 wedding booked with us, you may have already been offered an alternative date for your wedding, or you might be waiting to see what the government advice is. Rest assured that if we are prohibited from running your wedding this year, we will work with you to find an alternative date that works for you and your suppliers.  If you want to talk to someone about this please email us on info@lapstonebarn.co.uk and we will send over the next steps.
Stay safe. Stay well.