Rural bliss
Barn wedding venues are usually converted from original farm buildings in beautiful and rural settings. Perfect for getting away from it all and being at one with the changing seasons, which are so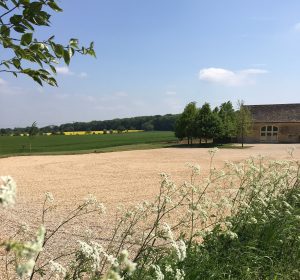 apparent in the countryside. Here at Lapstone Barn we enjoy uninterrupted views of the rolling Cotswold countryside around Chipping Campden. Whatever time of year you visit, the changing seasons will make sure it looks a different kind of beautiful next time you come back!
Sound it out
The rural location of barn wedding venues means that there are usually no neighbours (not always the case!) to annoy with noise and traffic nuisance….phew! Check if the venue has a lower sound limit than the standard 94db now imposed on all wedding venues, which is the limit for damage to hearing. Fair enough we think! Here at Lapstone Barn we have no neighbours to worry about, so you can party hard till 1am, (11pm on Sundays). Our sound limit is the standard 94db.
Let there be light
Original farm buildings usually had big openings for farm vehicles to drive through, or open fronted byres as animals pens. These lend themselves to the creation of huge windows, making barn wedding venues light and airy spaces. A photographer's dream for indoor photographs.
Old meets new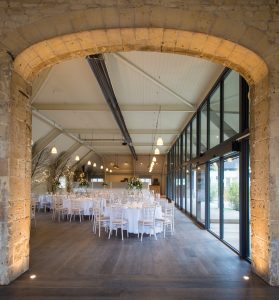 At Lapstone Barn, we love the mix of old and new. The 18th century stone barn links with the more contemporary architectural feel of our dining space, Northwick Barn. You have all the character and romance of the original stone barn for your wedding ceremony, with a more modern feel in the rest of the spaces. Nothing old and stuffy about it, just, errr….pretty cool.
Size really does matter
Barns tend to be big! If you are looking for a wedding venue here in the Cotswolds for 150+, without the cost of putting up a marquee, barn wedding venues are a great option. The open layout, as opposed to a series of rooms in manor house and stately home style venues, means that there are various ways of seating your guests for both a civil ceremony and for dining, by utilising the interlinking large open spaces.
And if you're still not sure what sort of wedding venue you're looking for, come along and see Lapstone Barn – we love talking all things weddings, and we're pretty sure you'll love our beautiful venue too.